Loving Brummy Mummy of 2's linky Wicked Wednesdays, a linky that showcases your out take family pictures so we can all have a laugh (and they are hilarious)…so this week I'm sharing this one-that Marlon Brando-esque unimpressed look by my youngest son Alexander, 2.
Taken on a UK mini break to Southport and Formby, poor Alexander had had quite enough of us snapping away at him and just wanted ice cream…
Which he got quickly after, I mean you don't wanna mess with mini Marlon do you?!
Love this funny lip licking ice cream shot too!
You might notice his tops are different-he was a mess (as you can see this from the earlier shot) so I changed him-into a PJ top too I had in my baby bag-oh well, no one noticed (until now)!
So go on, share your silly family shots too and link up!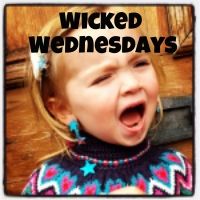 Buy my bestselling book in paperback or audio
My debut book is my guide to surviving and thriving at work and at home and offers insight into how to create a digital business or return to work with confidence.
Mumboss: The Honest Mum's Guide to Surviving and Thriving at Work and at Home
(UK 2nd Edition)
Available on Amazon or Audible
The Working Mom: Your Guide to Surviving and Thriving at Work and at Home
(US/Canada Edition)
Available September 8th 2020. Order now on Amazon